P3 features Mano Amiga volunteer Florian Trinidad's insights on what's so unique about the Mano Amiga school model and how more people could help the organization fulfill its mission of providing quality education to underprivileged youth.
Have you ever wondered why a four year old child selling sampaguita in the middle of the street is a normal sight here in the Philippines? Ever wondered why people don't get surprised with seeing families sleeping on the sidewalks with beds made of cardboard and newspaper? Well this is a pretty normal scene in the Taguig area.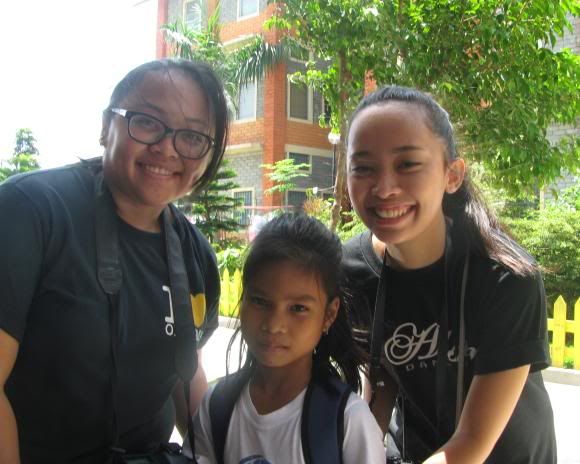 What Started It All
Despite the fact that most of us are insensitive about the matter, fortunately someone noticed. Enter Mano Amiga, a school that aims to provide education to marginalized families. "The thing is, people keep saying how they support education because it has that equalizing promise but how can it be an equalizer in the Philippines if the poor have access to poor quality education and only privileged families have access to quality education" says Lynn Pinugu, Institutional Development Director of the Mano Amiga Academy.
Mano Amiga was founded in Mexico by privileged high school students who saw how bad reality was in their country. They raised funds in order to put up a school that would offer the same books, curriculum and every academic advantage that these high school students have in order to give the less fortunate the equal treatment that they deserve. They started small but they started with heart, so it's no surprise that Mano Amiga has been growing since. "The model became successful that it eventually grew into a network of schools all over Mexico and it mushroomed all over Latin America," Lynn says. Apparently, it didn't stop at Latin America. In 2008, Mano Amiga was finally brought to the Philippines.
How You Can Help: Y
ou don't have to be a major corporation or a millionaire . Be a volunteer and help in building a better life for these wonderful scholars. Build schools and houses for them, educate them in proper cooking and good nutrition and teach them what is right and wrong. You not only save a child's future but you also get yourself saved from the whole experience.
Read this article in full by visiting: http://www.p-3.ph/view/794